Spreading Inspiration, Motivation, Spirituality, Harmony and Happiness… Only mission to Inspire and Motivate people and help them in removing stress, tension, depression etc. Please visit us also on Aseem's Inspirations.
Monday, June 30, 2008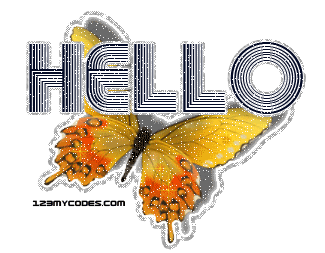 Who sets the standards you live by?
"If I get to pick what I want to do, then it's play...
if someone else tells me that I have to do it, then it's work."
-- Patricia Nourot
Are you continually struggling to accomplish what is expected of
you? If so, stop to think for a moment:
who holds those expectations?
Perhaps you're trying to meet the expectations of a parent or
a teacher or other authority figures who may be long gone from
your life. But many of us toil under the critical eyes of a vague
`somebody' who always judges that we've never done enough or
done things well enough. Who is this phantom judge?
And do we need to care about what they think any longer?
We find both our own power and happiness when we begin to
set our own standards around what has heart and meaning for us.
"Doubt yourself and you doubt everything you see.
Judge yourself and you see judges everywhere.
But if you listen to the sound of your own voice,
you can rise above doubt and judgment. And you can see forever."
-- Nancy Kerrigan
Saturday, June 28, 2008
My grandfather took me to the fish pond on the farm when
I was about seven, and he told me to throw a stone into the water.
He told me to watch the circles created by the stone.
Then he asked me to think of myself as that stone person.

"You may create lots of splashes in your life but the waves
That come from those splashes will disturb the peace of all
Your fellow creatures," he said. "Remember that you are responsible
For what you put in your circle and that circle will also touch many
Other circles. You will need to live in a way that allows the good
That comes from your circle to send the peace of that goodness to
Others. The splash that comes from anger or jealousy will send
Those feelings to other circles. You are responsible for both."

That was the first time I realized each person creates the inner
Peace or discord that flows out into the world. We cannot
Create world peace if we are riddled with inner conflict, hatred,
Doubt, or anger. We radiate the feelings and thoughts that we
Hold inside, whether we speak them or not. Whatever is splashing
Around inside of us is spilling out into the world, creating beauty
Or discord with all other circles of life.

Remember the eternal wisdom:
WHATEVER YOU FOCUS ON EXPANDS...

It's your attitude and not your aptitude that determines your altitude.